This will be updated slowly but surely. I accept no responsibility for what is written here I'm only typing what I've been given...
Kieran O'Connell. Assistant Manager.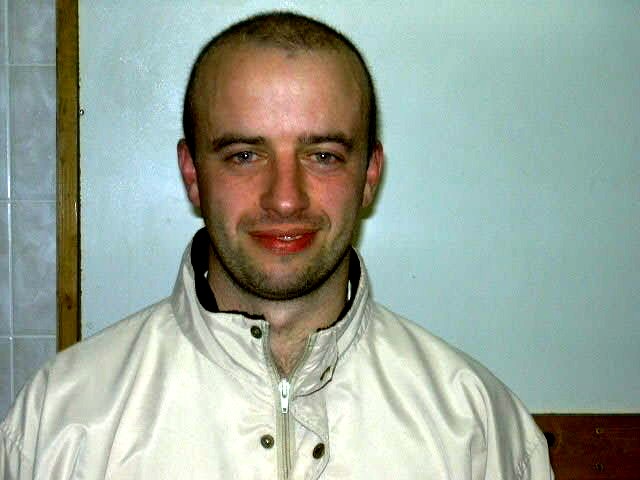 Ray White. Full Back / Midfielder.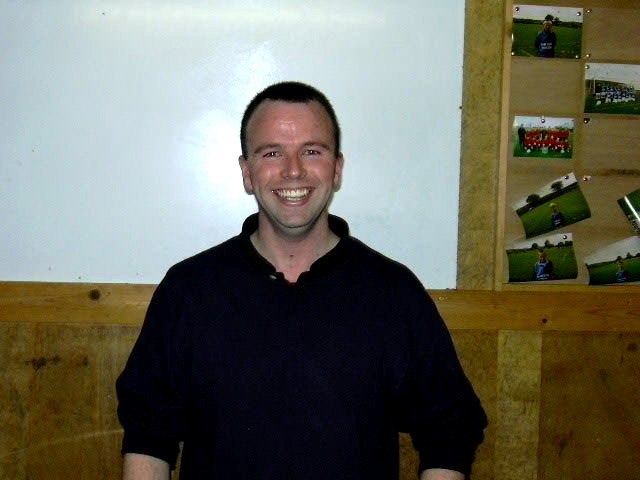 Ray White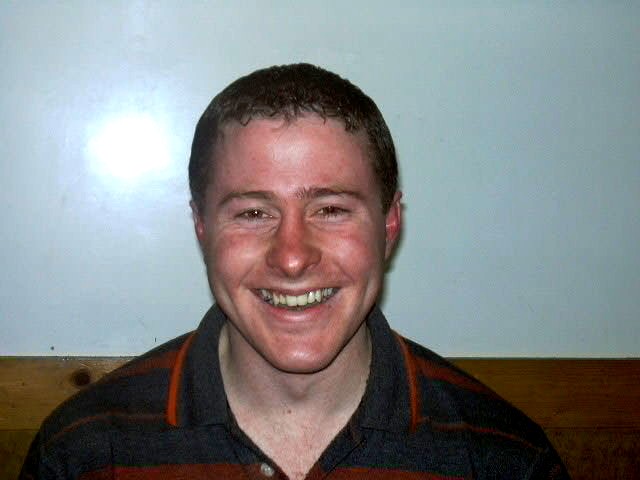 Conor Gleeson. Attacking Full Back / Central Defender.
Although the Little Devil from the Kingdom is nippy enough on the field, his slow and circuitous route through academia means that he is a very recent arrival in Innishannon. If he can overcome the mysterious and unspecified back problems (i.e. mysterious women and unspecified beverages) which have dogged his otherwise glittering soccer career (of at least 5 matches, to date), he should be able to teach the opposing side the odd lesson or two.Conor has also shown that he is great role model for the primary kids that he is teaching, how??? By lying to them or else to all of us... He's told them he's married so they'll stop trying to set him up with another teacher!!!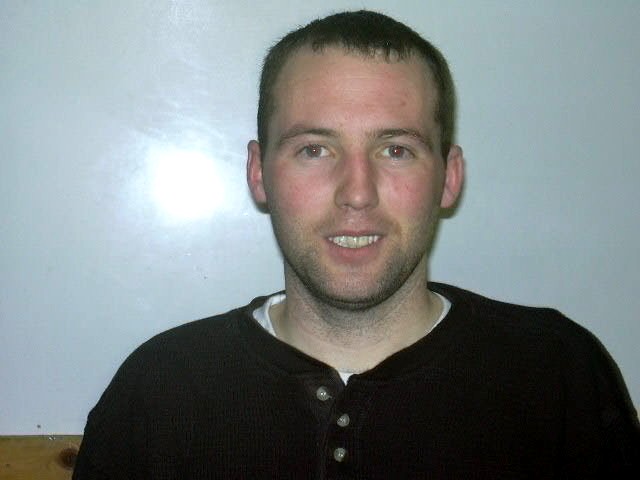 Anthony Maguire. Winger / Striker.
There was a man called maguire
Who could set the pitch on fire
With his dribbles, turns and twists
He made defenders look like thicks!!
There was a man called maguire
Whos fitness one had to desire
As he lapped you around the cones
Carrying no more weight than bones!!
And when one thought he was thru
He would end up passing by you
Looking cheeky and bolder
As he runs by your shoulder
Without even a gasp or bead of sweat
Even the poor greyhounds seem under threat!!
He never looks ready for stopping
Like Forrest Gump out jogging!!
There was a man called maguire
Who makes the defenders look dire
As he dribbles and runs with the ball
Surely he is going to fall !!
But no he continues to dribble and run
Sure he is only out for a bit of fun
And as the defenders begin to scorn
The Innishannon lads also begin to mourn
As they look for a simple pass
Up high or along the grass!!
But alas it is not forthcoming
As maguire keeps the defenders turning
And as our lads start to gesticulate
Maguire starts to articulate
"Sure there was no one in the box"
"Your all hanging back pulling up your socks"
Paul Hickey. Striker / Winger.
Paul "The Whippet" Hickey. It must be scary to move that fast and not be driving a car, I know for a fact that my brakes couldn't stop me if I was running like that (Sometimes they fail Paul also). With his skill and pace he just needs a goal or two to give him the confidence to progress further. A great prospect for the future of the club with plenty of years in front of him. First guy to get lost on the way to an away match before even leaving Crossbarry!!!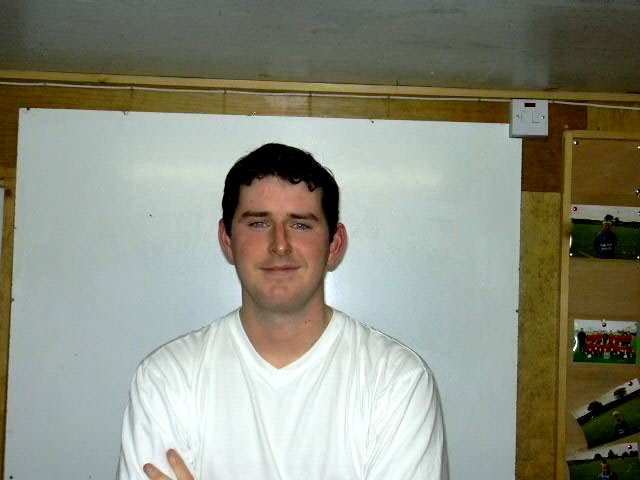 Martin Boyle. Goalkeeper / Striker.
Martin... Hhhmmmm what can we focus on to say about Martin... Let me think. I suppose a quote from one of our most recent opposition might give us a starting point... "How the hell were we supposed to score on him?" to which Martin delicatly put it "Keep it low!!!" Martin is the tallest member of the squad, another Dub, and quite proud of the fact. Though he has been seen wearing the Red of Munster on a few occasions so this years Heiniken Cup could pose a problem for him!!! Not the loudest player on the pitch by a long way. We all like to have a keeper that roars when he is coming for a ball or the like, but no not our Martin, it is more like whispering to himself something like "martin's ball, cool well done martin, now i'll look up the field for who to kick it to, there i've kicked it , great kick keeper..." But you'll only here these never ending commentaries if you happen to be standing near Martin. It must be said that he has made a great comeback from a very nasty broken ankle last season and "it's great to have him between the posts again this year" (To quote Shea!!!). For example of height, see picture, head near top of white board... now compare to other pictures... Need I say any more!!!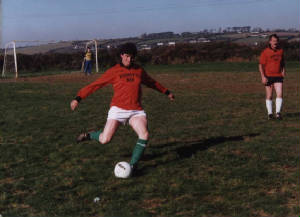 If only all our team could strike the ball like this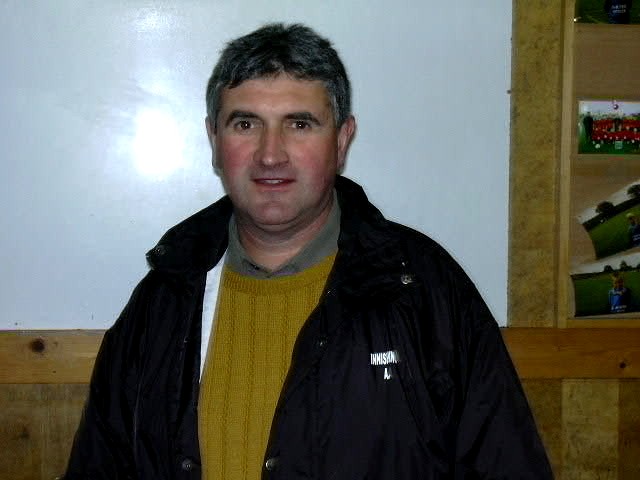 Sean Lynch --> Also Sean Lynch!!!
More to follow...